Asheville, North Carolina Training Facility
In the fall of 2013, Festool partnered with Gregory Paolini to expand our training program. Gregory, a renowned craftsman, instructor, and woodworking author, operates Gregory Paolini Design LLC, located just 10 minutes west of Asheville, NC. Their 6000 sq/ft custom woodworking shop boasts over 1600 sq/ft of classroom space dedicated exclusively for woodworking instruction. Learn more about Gregory Paolini's training classes and facility.
Address
14 Enterprise Drive
Canton, NC, 28716
Airport
Asheville Regional Airport (AVL), 30 minutes away
Greenville Spartanburg Airport (GSP), 90 minutes away
Testimonial
"Greg is a great instructor, and I learned a ton about woodworking in general and especially about all the different Festool products. Love the hands-on training with plenty of opportunities to work with the tools. And
I very much appreciated Greg's practical, real-world advice and tips from a master cabinet-maker and furniture builder.
Festool is lucky to have Greg Paolini as a training resource. He's not only extremely knowledgeable about all the Festool products. He's clearly a great advocate for Festool quality and well-designed solutions." - Jan
Cabinet Construction + Doors and Drawers Class - November 28 - December 3, 2021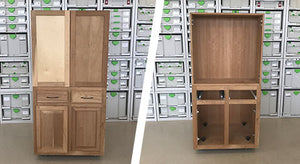 Regular price

$700.00
Router One - October 26-27, 2021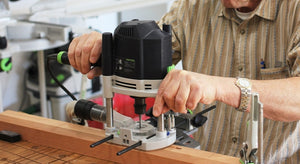 Regular price

$350.00